Lesson 6: Applying Construction to Everyday Objects
Bluetooth Speaker Demo
As one might imagine, we're starting with a box. you'll notice immediately that the far right vertical line of this box is a bit dramatic. When this happens to you, you may think, "well damn, I'm going to start over on a fresh page". Don't.
Mistakes happen, but there's a lot of value in seeing a construction through to the end regardless.
You'll also notice that I've drawn crosses on many of the planes of this box. If you're not sure of what I'm doing here, or if you haven't watched the advanced boxes video, go give it a look. It covers concepts involved with splitting a box into equal parts, which is integral to this lesson as a whole.
As you can see in the reference image, this speaker has very clearly curved (beveled) edges. It's often a bit tempting to just jump right in and curve them immediately, but I want you to fight that urge.
Instead, we're going to deal with straight edges and sharp corners as long as we can through this construction. The reason for this is that a curve is, by its very nature, a vague answer.
In previous lessons and demonstrations, I've explained the constructional method to consist of a series of questions being answered. We take a very complicated question, or problem, and we break it down into many smaller, manageable ones. We then, through drawing, answer each question or solve each problem, working our way up until eventually the whole complicated question is answered.
A curving line, if not following a clearly defined path, is by its nature a vague answer that can summarize or represent many different combinations of straight lines.
Applying the technique discussed in the intro video for this lesson, where we take a line on a plane and mirror it across the center of that plane, we can transfer one end of our cut corner to the opposite side. This can be used whenever you need to transfer such a detail to the other side of the plane it is on.
With our corners cut, we still have a bit more construction to do here - positioning the big button. I've mostly used a combination of approximation and mirroring the vertical lines across the center of that front plane to create a squarish cut, centered horizontally and set towards the bottom half of the box as observed in my reference image.
I was eyeballing that position, though upon further inspection after the fact, I found that the top edge of the button sat flush with the vertical center of the box. My estimation came pretty close, but I could definitely have been more conscientious about that.
And the rest, as always, is a matter of line weight. You'll also see that I've made some pretty prominent choices on how to convey the roundedness of that corner. I've applied here a technique you may also see on cylinders as well, where the roundedness of that surface is conveyed with straight lines going up and down the length of the tube, rather than contour lines circling around it. I find this to be much more effective, and you can achieve a sort of transition from really thick ones towards the middle of my "shading", gradually getting thinner towards the outside. It also replicates an effect one might see on more polished metal.
I've also added the outline of a basic cast shadow. More often than not I'll avoid filling these in, as I don't want to draw attention away from the object itself. A simple outline of a basic approximation of the form is usually enough to make the object feel grounded, as though it's resting on a table or something, rather than floating in space.
The recommendation below is an advertisement. Most of the links here are part of Amazon's affiliate program (unless otherwise stated), which helps support this website. It's also more than that - it's a hand-picked recommendation of something I've used myself. If you're interested,
here is a full list
.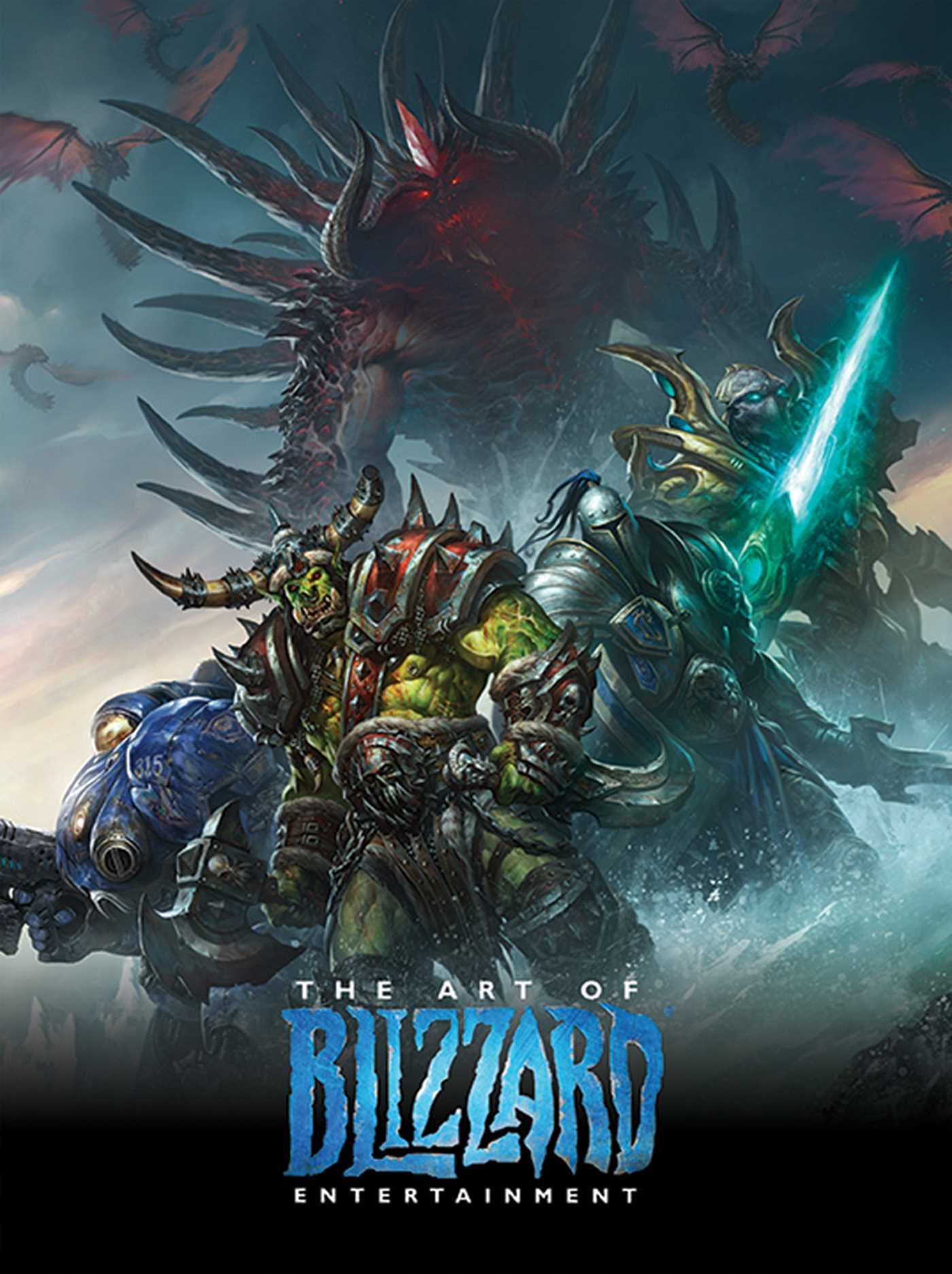 The Art of Blizzard Entertainment
While I have a massive library of non-instructional art books I've collected over the years, there's only a handful that are actually important to me. This is one of them - so much so that I jammed my copy into my overstuffed backpack when flying back from my parents' house just so I could have it at my apartment. My back's been sore for a week.
The reason I hold this book in such high esteem is because of how it puts the relatively new field of game art into perspective, showing how concept art really just started off as crude sketches intended to communicate ideas to storytellers, designers and 3D modelers. How all of this focus on beautiful illustrations is really secondary to the core of a concept artist's job. A real eye-opener.
Woops! It looks like we updated this page in the last few minutes, and the audio is still generating. Reload the page and try again in a few minutes.
Part One: The Basics

An overview of basic skills - both technical and conceptual - with exercises that you will incorporate into your regular warmups for a long time to come. No matter how skilled or experienced you are, start at Lesson 0.

Challenges and Drills

A series of drills that fit into the lessons at various times. These should not all be completed after lesson 2, but rather will be listed as recommended next steps or prerequisites as you follow the numbered lessons in order.

Part Two: Constructional Drawing

An exploration of how complex objects can be broken down into their fundamental components, then rebuilt from simple forms. We look at this concept of constructional drawing by applying it to many different topics - the focus is not on learning how to draw that specific subject matter, but rather to tackle construction from different perspectives.