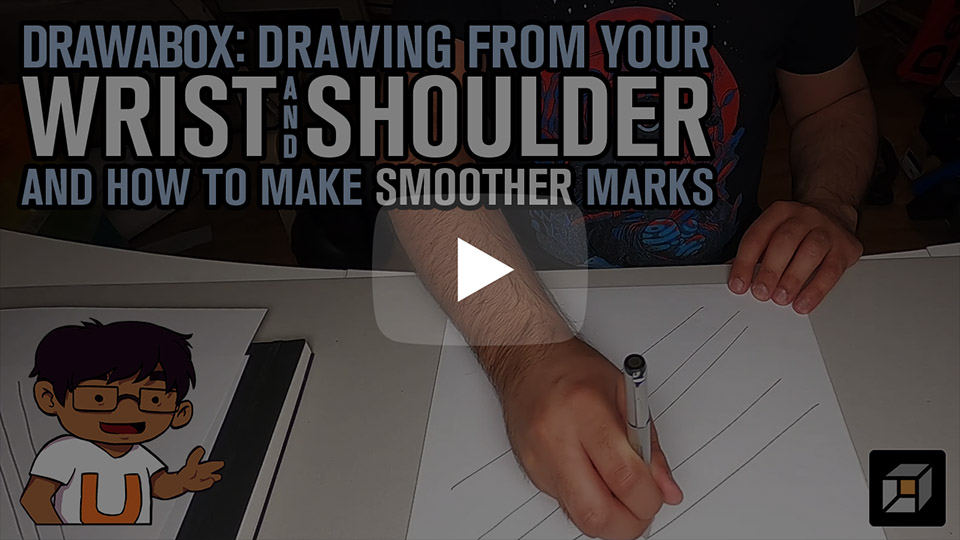 Drawing from your wrist and shoulder
This video demonstrates the difference between drawing from your wrist, elbow, and shoulder, the benefits of each, and why in this course we focus primarily on drawing from your shoulder.
As always, watching the video first, then later reading through the text will help you absorb the material more efficiently than just doing one or the other. Don't be afraid to come back and rewatch or reread material either, to help refresh your memory later on.