Lesson 1: Lines, Ellipses and Boxes
What Next?
So assuming you've been reading diligently (starting from lesson 0) and have followed the instructions of completing only the recommended number of pages, then you're probably wondering, "what do I do now?"
Well, the smart thing would be to get your homework reviewed. Let's say you've done that already, and want to know what your next step is going to be.
Your next step is to tackle the 250 box challenge. This exercise will take what you were introduced to in the rotated boxes and organic perspective boxes exercises and work on developing your overall grasp of, and comfort with, freely rotating forms in 3D space. The notes and video there cover techniques that will help you do this as efficiently and effectively as possible as well.
It's a tall order, but most who've gone through it have shown considerable improvement - especially those who've read through the notes and applied the error-checking approaches consistently.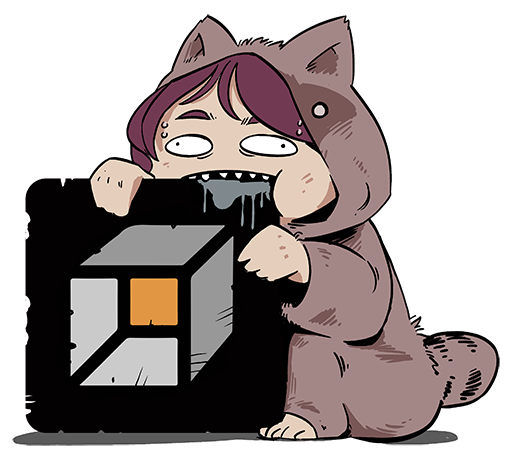 And before you go, I hope you've been able to get your work reviewed by other members of the community to make sure you're still on track. You can watch me get my work reviewed by Uncomfortable, live!
He points out some mistakes I've made, and also talks about common issues he sees when critiquing others' work.
The recommendation below is an advertisement. Most of the links here are part of Amazon's affiliate program (unless otherwise stated), which helps support this website. It's also more than that - it's a hand-picked recommendation of something I've used myself. If you're interested,
here is a full list
.
Cottonwood Arts Sketchbooks
These are my favourite sketchbooks, hands down. Move aside Moleskine, you overpriced gimmick. These sketchbooks are made by entertainment industry professionals down in Los Angeles, with concept artists in mind. They have a wide variety of sketchbooks, such as toned sketchbooks that let you work both towards light and towards dark values, as well as books where every second sheet is a semitransparent vellum.
Woops! It looks like we updated this page in the last few minutes, and the audio is still generating. Reload the page and try again in a few minutes.
Part One: The Basics

An overview of basic skills - both technical and conceptual - with exercises that you will incorporate into your regular warmups for a long time to come. No matter how skilled or experienced you are, start at Lesson 0.

Challenges and Drills

A series of drills that fit into the lessons at various times. These should not all be completed after lesson 2, but rather will be listed as recommended next steps or prerequisites as you follow the numbered lessons in order.

Part Two: Constructional Drawing

An exploration of how complex objects can be broken down into their fundamental components, then rebuilt from simple forms. We look at this concept of constructional drawing by applying it to many different topics - the focus is not on learning how to draw that specific subject matter, but rather to tackle construction from different perspectives.