Having trouble coming up with something to draw? No worries - while you'll eventually learn how to start from a tiny seed of a thought and gradually nurture it into a complex concept to explore through design and illustration, it's perfectly fine not to be there just yet.
For now though, here's an idea that might interest you.
Mushroom Manor
For too long, the fae have lived in pitiful hovels, their accommodations cramped and unfit for beings of their majesty. No longer!
There have been whispers upon the wind of a great fairy architect who's been building great fortresses, palaces, and mansions, and now not one of the fairy host will tolerate anything less. But there are many among the fae, and few of them equipped for such a task.
And so they've crashed through your bedroom window, gathered up your paper and crayons, and thrust them upon you as you slumbered. "We demand comfort! We demand luxury!" they cried in unison.
It would be unwise to deny them, so you'd better get to work. Design a house - nay, a palace - for your nighttime interlopers, and be sure to use lots of natural structures and materials. Dirt, flowers, grass - and a variety of mushrooms to be sure!
The recommendation below is an advertisement. Most of the links here are part of Amazon's affiliate program (unless otherwise stated), which helps support this website. It's also more than that - it's a hand-picked recommendation of something I've used myself. If you're interested,
here is a full list
.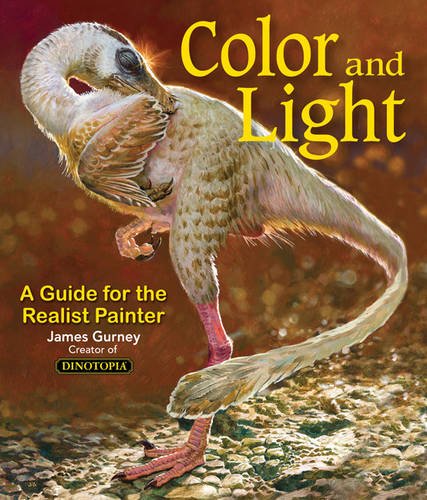 Color and Light by James Gurney
Some of you may remember James Gurney's breathtaking work in the Dinotopia series. This is easily my favourite book on the topic of colour and light, and comes highly recommended by any artist worth their salt. While it speaks from the perspective of a traditional painter, the information in this book is invaluable for work in any medium.
Part One: The Basics

An overview of basic skills - both technical and conceptual - with exercises that you will incorporate into your regular warmups for a long time to come. No matter how skilled or experienced you are, start at Lesson 0.

Challenges and Drills

A series of drills that fit into the lessons at various times. These should not all be completed after lesson 2, but rather will be listed as recommended next steps or prerequisites as you follow the numbered lessons in order.

Part Two: Constructional Drawing

An exploration of how complex objects can be broken down into their fundamental components, then rebuilt from simple forms. We look at this concept of constructional drawing by applying it to many different topics - the focus is not on learning how to draw that specific subject matter, but rather to tackle construction from different perspectives.