6:10 AM, Thursday February 13th 2020
Alrighty! So I'll look at your parts 2 and 3, then~
Not that there's a lot to say about them, haha, this is a near-flawless submission. Really, the only thing that I'd like to point out is the line-weight, on your organic perspective exercise. It should be applied locally (to parts of the line, rather than the entirety of it- in this case, the parts that are overlapping something, + a bit further, for effect), and only to the silhouette (never to the inner lines, as that makes the box look more like a collection of lines, than a box.) Also, be a little more subtle with it- a single superimposed line will do, a lot of the time. If it helps, here it is, in one of my recent daily's: https://imgur.com/a/hdEFnmM
Anyway; once again, fantastic job, and good luck in the box challenge!
Next Steps:
This community member feels the lesson should be marked as complete, and 2 others agree.
The student has earned their completion badge for this lesson
and should feel confident in moving onto the next lesson.
7:49 AM, Thursday February 13th 2020
Hi, BENJ
Thank you so much for your critique!
Your advice is really constructive to me and the picture you shared really illustrates the point👍👍
many many thanks!
8:51 AM, Thursday February 13th 2020
I agree with BenJ, really great job!
Good luck for the boxes!
9:12 AM, Thursday February 13th 2020
This is an advertisement. Most of the links here are part of Amazon's affiliate program (unless otherwise stated), which helps support this website. It's also more than that - it's a hand-picked recommendation of something I've used myself. If you're interested,
here is a full list
.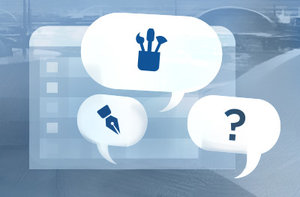 Ctrl+Paint
Many of you are interested in drawing digitally, and that is a fine aspiration. You should still be learning your fundamentals in ink, but once you've gotten a grasp of things and finally feel you're ready to move onto digital media, be sure to check out Matt Kohr's Ctrl+Paint.
They're well structured and have a huge selection of free videos, so be sure to check them out.
Part One: The Basics

An overview of basic skills - both technical and conceptual - with exercises that you will incorporate into your regular warmups for a long time to come. No matter how skilled or experienced you are, start at Lesson 0.

Challenges and Drills

A series of drills that fit into the lessons at various times. These should not all be completed after lesson 2, but rather will be listed as recommended next steps or prerequisites as you follow the numbered lessons in order.

Part Two: Constructional Drawing

An exploration of how complex objects can be broken down into their fundamental components, then rebuilt from simple forms. We look at this concept of constructional drawing by applying it to many different topics - the focus is not on learning how to draw that specific subject matter, but rather to tackle construction from different perspectives.