9:29 AM, Monday July 26th 2021
Hello!
Lines
They are generally great and they improve over the set; however your get wobbly at times. Remember to prioritize confidence over accuracy.
Your first pirority is to have confident and straight lines, so focus on that first and don't worry if you need to sacrifice accuracy as a confident line will always be better than a wobbly line no matter the accuracy.
There is fraying on both ends on your superimposed lines. Fraying at the end is normal, but there shouldn't really be any fraying at the starting point, so try to be mindful of starting at the same point everytime.
Your lines are arching, so make sure you are using the shoulder pivot. If you are having difficulty while doing the pivot, you can fix it by trying to consciously arch to the opposite direction.
You have repeating lines. No matter how off a line is, you shouldn't repeat it, you should keep the line as if it were correct and move on.
Ellipses
Here as well mainly a good job. Your ellipses are a bit wobbly. Like with the lines, remember to prioritize confidence over accuracy on ellipses too.
On ellipse tables, the ellipses should be kept within the bounds, each ellipse touching each other, without overlapping.
On funnels the ellipses sometimes aren't aligned. Make sure the ellipses aren't tilted, and are cut to 2 symmetrical halves by the minor axis, and make sure to ignore the curves if you need to, your first priority is to cut the ellipse to 2 symmetrical halves.
Also on your funnels you didnt draw through some ellipses. Remember to draw through the ellipses 2 to 3 times, 2 times preferably.
Boxes
Solid work here as well, just like the lines exercise no matter how off a line is never repeat it no matter how off they are. Don't do it as it makes your drawings messier and encourages bad habits.
On rough perspective exercise, width lines should be parallel to horizon and height lines perpendicular to horizon. I know this can be difficult , but keep it up and try your best to keep them aligned.
On rotated boxes, you've done a good job with the rotation and keep the boxes corners close however there are a lot of wobbly lines.
Also don't forget to use line weight on the rotated boxes to clarify where the forms overlap.
On the rotated boxes exercise. You can add lineweight to the outer parts of the boxes that overlap others. That way you can make clear which boxes are on top and which are behind.
You have some perspective issues on the organic perspective and rotated boxes but nothing much to worry about since the 250 box challenge will really help you with that.
Overall your doing a good job , but before you go to the 250 box challenge. I want to make sure you know how to draw confident lines even if it means sacrificing your accuracy before going to the 250 box challenge. So I want you to do one more page of rough perspective. Good luck and keep it up.
Next Steps:
1 page of rough perspective
When finished, reply to this critique with your revisions.
The recommendation below is an advertisement. Most of the links here are part of Amazon's affiliate program (unless otherwise stated), which helps support this website. It's also more than that - it's a hand-picked recommendation of something I've used myself. If you're interested,
here is a full list
.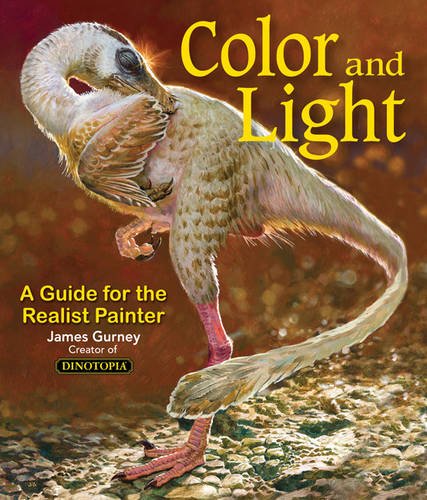 Color and Light by James Gurney
Some of you may remember James Gurney's breathtaking work in the Dinotopia series. This is easily my favourite book on the topic of colour and light, and comes highly recommended by any artist worth their salt. While it speaks from the perspective of a traditional painter, the information in this book is invaluable for work in any medium.
Part One: The Basics

An overview of basic skills - both technical and conceptual - with exercises that you will incorporate into your regular warmups for a long time to come. No matter how skilled or experienced you are, start at Lesson 0.

Challenges and Drills

A series of drills that fit into the lessons at various times. These should not all be completed after lesson 2, but rather will be listed as recommended next steps or prerequisites as you follow the numbered lessons in order.

Part Two: Constructional Drawing

An exploration of how complex objects can be broken down into their fundamental components, then rebuilt from simple forms. We look at this concept of constructional drawing by applying it to many different topics - the focus is not on learning how to draw that specific subject matter, but rather to tackle construction from different perspectives.