12:47 AM, Wednesday April 7th 2021
Nice job getting through this!
With respect to textures you should work on (or at least be more aware of) implicit vs. explicit (this idea is described in detail in the texture exercise page). You are mostly drawing every line you see, then just making the lines thicker on the dark side and taper off into thin/nothing on the light side. But that's not the goal of the exercise.
Here's another way to think about it:
Look for the cast shadows (NOT the outlines of the forms). Where are the deepest crevices with the darkest shadows? Draw those all over the box. Those will remain shadows over the course of the whole texture because light can basically never get in them. On the other hand shadows cast by something small just barely sticking up are not as strong, so you should only fill them in on the dark side.
Next Steps:
Move on to the next step.
This community member feels the lesson should be marked as complete.
In order for the student to receive their completion badge, this critique will need 2 agreements
from other members of the community.
6:36 AM, Saturday April 10th 2021
Thanks very much. I don't claim to fully understand the theoretical part, I feel overwhelmed when drawing the textures and things get confusing. I think I understood what you said if I apply it to simple texture(like stone) but harder and complicated ones are confusing to apply.
ComicAd Network
is an advertising platform built for comics and other creative projects to affordably get the word out about what they're making. We use them for
our webcomic
, and while they don't pay much, we wanted to put one of their ad slots here to help support other creatives.
The recommendation below is an advertisement. Most of the links here are part of Amazon's affiliate program (unless otherwise stated), which helps support this website. It's also more than that - it's a hand-picked recommendation of something I've used myself. If you're interested,
here is a full list
.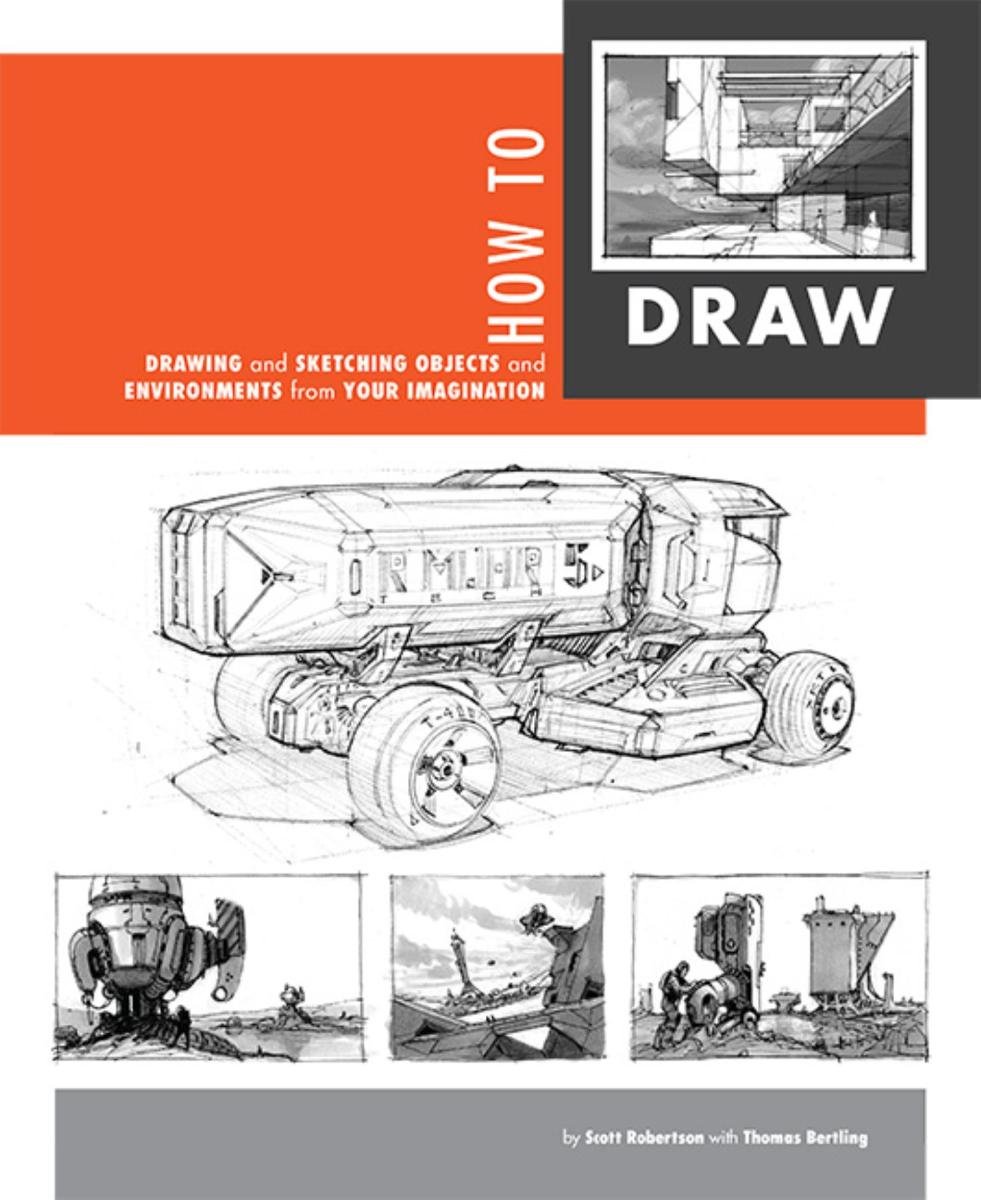 How to Draw by Scott Robertson
When it comes to technical drawing, there's no one better than Scott Robertson. I regularly use this book as a reference when eyeballing my perspective just won't cut it anymore. Need to figure out exactly how to rotate an object in 3D space? How to project a shape in perspective? Look no further.
Part One: The Basics

An overview of basic skills - both technical and conceptual - with exercises that you will incorporate into your regular warmups for a long time to come. No matter how skilled or experienced you are, start at Lesson 0.

Challenges and Drills

A series of drills that fit into the lessons at various times. These should not all be completed after lesson 2, but rather will be listed as recommended next steps or prerequisites as you follow the numbered lessons in order.

Part Two: Constructional Drawing

An exploration of how complex objects can be broken down into their fundamental components, then rebuilt from simple forms. We look at this concept of constructional drawing by applying it to many different topics - the focus is not on learning how to draw that specific subject matter, but rather to tackle construction from different perspectives.