6:40 PM, Monday May 22nd 2023
Hello and welcome to Drawabox. Congratulations on completing lesson 1!
Lines:
Superimposed lines look good, for the most part. On some, it seems like you aren't starting at the same starting point as the other lines.

Ghosted lines are decent, but there is some wobbliness. Be sure to remember that you are looking for smoothness not accuracy.

Ghosted planes are solid. Even if you need to ghost through your line a dozen times, be sure to do it to get that practice in.
Ellipses:
For tables of ellipses, you need to make sure you are drawing through the ellipses 2-3 times.

Same thing with the ellipses in planes. You also completely missed the mark on some but then on others you did really well, so be sure to take the time to practice ghosting these and drawing through them as well.

Funnels look good but you need to draw through these 2-3 times as well.
Boxes:
For rotated boxes, it seems like you forgot to do the shading for the sides of the boxes.

Organic perspective, you could use some more variety on the angles of the boxes.
Great work! Submit the request revisions and I'll check you off to move on to the 250 box challenge.
Next Steps:
One page of tables of ellipses.
When finished, reply to this critique with your revisions.
The recommendation below is an advertisement. Most of the links here are part of Amazon's affiliate program (unless otherwise stated), which helps support this website. It's also more than that - it's a hand-picked recommendation of something I've used myself. If you're interested,
here is a full list
.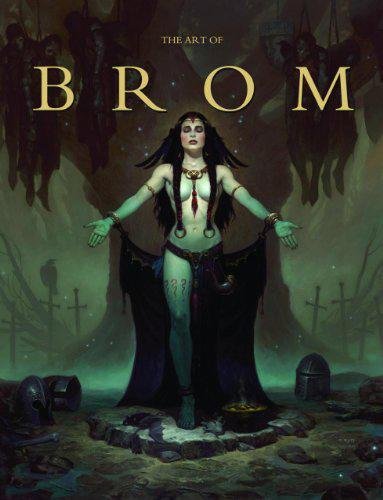 The Art of Brom
Here we're getting into the subjective - Gerald Brom is one of my favourite artists (and a pretty fantastic novelist!). That said, if I recommended art books just for the beautiful images contained therein, my list of recommendations would be miles long.
The reason this book is close to my heart is because of its introduction, where Brom goes explains in detail just how he went from being an army brat to one of the most highly respected dark fantasy artists in the world today. I believe that one's work is flavoured by their life's experiences, and discovering the roots from which other artists hail can help give one perspective on their own beginnings, and perhaps their eventual destination as well.
Part One: The Basics

An overview of basic skills - both technical and conceptual - with exercises that you will incorporate into your regular warmups for a long time to come. No matter how skilled or experienced you are, start at Lesson 0.

Challenges and Drills

A series of drills that fit into the lessons at various times. These should not all be completed after lesson 2, but rather will be listed as recommended next steps or prerequisites as you follow the numbered lessons in order.

Part Two: Constructional Drawing

An exploration of how complex objects can be broken down into their fundamental components, then rebuilt from simple forms. We look at this concept of constructional drawing by applying it to many different topics - the focus is not on learning how to draw that specific subject matter, but rather to tackle construction from different perspectives.