5:23 PM, Monday May 2nd 2022
hi Dragle! i'm Koyomi and i'm going to review your lesson 1 submission.
1.Lines
-some of your superimposed lines seems to fray on both ends, i'm especially looking at those two arching ones so take the time to put your pen on the starting dot before tracing your lines, it doesn't seem to be a big problem though just try to keep that in mind
-i think you did a pretty good job with your line confidence on the ghosted lines exercise, they came out wobblier on your ghosted planes though so i'm going to mention it but remember to always prioritize confidence over accuracy
2.Ellipses
-in your table of ellipses, some ellipses are not touching each other as they should so try to keep that in mind
-as for lines, ellipses must be drawn confidently. try to draw ellipses on a blank piece of paper without bounds, make sure to use your arm and move your pen freely on the paper, then try to replicate that within bounds, doing that really helped me to draw more confident ellipses, it might not work for everyone though
3.Boxes
-on your rotated boxes some boxes aren't rotating as in this exemple: https://d15v304a6xpq4b.cloudfront.net/lesson_images/d73eea49.jpg
Next Steps:
move on to the 250 boxes challenge good luck!
This community member feels the lesson should be marked as complete, and 2 others agree.
The student has earned their completion badge for this lesson
and should feel confident in moving onto the next lesson.
The recommendation below is an advertisement. Most of the links here are part of Amazon's affiliate program (unless otherwise stated), which helps support this website. It's also more than that - it's a hand-picked recommendation of something I've used myself. If you're interested,
here is a full list
.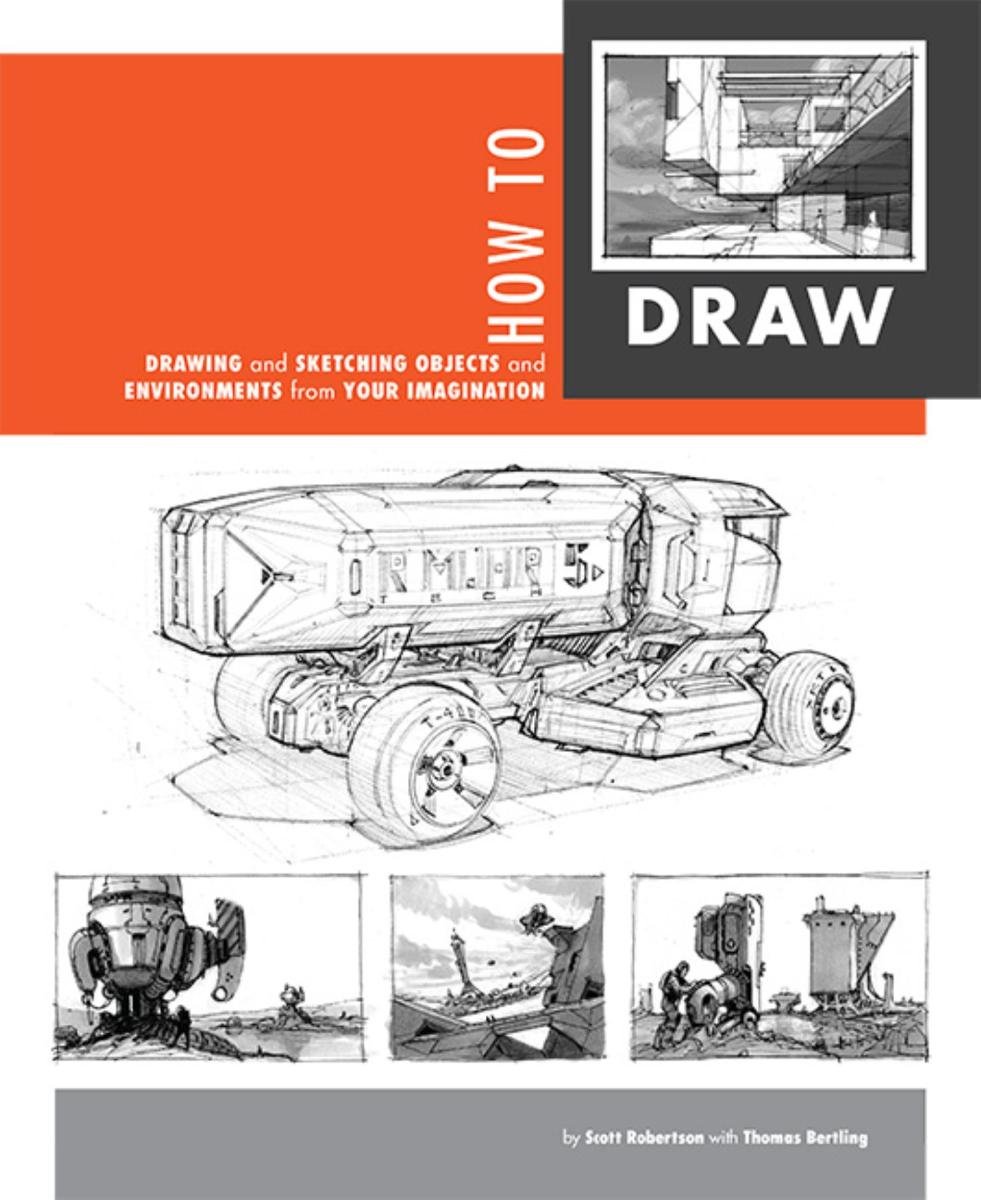 How to Draw by Scott Robertson
When it comes to technical drawing, there's no one better than Scott Robertson. I regularly use this book as a reference when eyeballing my perspective just won't cut it anymore. Need to figure out exactly how to rotate an object in 3D space? How to project a shape in perspective? Look no further.
Part One: The Basics

An overview of basic skills - both technical and conceptual - with exercises that you will incorporate into your regular warmups for a long time to come. No matter how skilled or experienced you are, start at Lesson 0.

Challenges and Drills

A series of drills that fit into the lessons at various times. These should not all be completed after lesson 2, but rather will be listed as recommended next steps or prerequisites as you follow the numbered lessons in order.

Part Two: Constructional Drawing

An exploration of how complex objects can be broken down into their fundamental components, then rebuilt from simple forms. We look at this concept of constructional drawing by applying it to many different topics - the focus is not on learning how to draw that specific subject matter, but rather to tackle construction from different perspectives.