2:04 PM, Wednesday June 21st 2023
Hello! I'll be critiquing your Lesson 1 material this morning. I'm going to divide it up pretty generally into Lines, Ellipses, and Boxes, which roughly corresponds to the sections in the lesson material.
Lines:
I noticed only a minor amount of fraying on the starting point for your Superimposed Lines, but this is corrected as you move on to your second page. The curves have a bit more fraying, and I noticed that you tend to make your curves flatter as you draw over them. Still, the curves will be tougher to superimpoe than the straights, and you still submitted some pretty solid work.
Your Ghosted Lines are pretty accurate, but there's some slight wobbling in them. Make sure that right now, you're prioritizing confidence over accuracy—we want to make our marks straighter and more confident before we work back and make them more accurate. I noticed that some of your more confident marks (i.e. the lower left) only were slightly inaccurate, and that your lines were largely confident with some wobbling and course correction as you approached the endpoint. Try to free yourself up a bit and allow yourself to miss that second point. In fact, when extending the confident parts of your lines, you would've still been pretty darn close to the second endpoint, so I can say with certainty that if you let yourself make more confident marks, your accuracy won't take much of a hit.
Many of those same points carry over to your Ghosted Planes. Like last time, there was still some subtle course correction at the end of your lines, but your line confidence substantially improved.
As a note for when you use this exercise for warmups: try to plot the endpoints for the lines that span the horizontal and vertical distances of the plane (not the diagonals.) It's only a minor detail, but it gets you in the habit of ghosting all of the lines that you put down and drawing them consciously.
There was a bit more wobbling as you worked on your Rough Perspective, but you corrected much of it as you got through the rest of the box exercises. I assume that you were more focused on convergence to the vanishing point, which is normal. Try to treat the act of plotting the point that convergences to your VP and drawing a clean mark as separate tasks.
In general, your markmaking was strong and only took a dip as you readjusted to new concepts within the course. Just try to keep confidence in the back of your mind as you work through the rest of the course material. It will improve with time, especially with the load of boxes that you must draw for the 250 Box Challenge.
Ellipses:
Your ellipses are drawn smoothly and are well-bounded. Great work! You made a lot of progress during your Tables of Ellipses, and they tended to get tighter as you moved through the lesson.
I noticed that you tended to err on the side of making your ellipses larger as opposed to making them smaller, and this is especially evident during your Ellipses in Planes. This is better than drawing them too small, since you're still practicing drawing them in relation to the plane and using it as a guide. I also noticed some slight deformation (mostly on the first page) as you tried to fit the ellipse in the plane.
Finally, you continue to improve your ellipses as you work through the Funnels exercise. I noticed that your ellipses had some slight skewing about the minor axis, but apart from that they lined up quite well.
Overall, though, your ellipses were drawn extrodinarily well, especially at this part of the course!
Boxes:
The biggest thing I noticed for your Rough Perspective was the markmaking, as outlined in the Lines section. Don't stress the convergences too much at this point, since you'll improve a ton during the 250 Box Challenge.
Your Rotated Boxes are done well! They rotate properly and adjacent edges stay relatively parallel. Again, it's just some shaky line confidence here and there, but nothing too major. Also, good work with your Organic Perspective. I got a good feel for the perspective in each frame, and the added lineweight also helps.
Congratulations on completing Lesson 1! You made quality work across the board.
Next Steps:
Congratulations on completing Lesson 1! You're free to move on to the 250 Box Challenge.
A few tips:
Make sure to follow the 50% Rule. Even if it's tough now, it'll save you from burning out as you work through the tougher stuff later in the course.

Remember that consistency beats intensity. It's better to do a few boxes a day or a part of an assignment than to do an entire section in one sitting.

Improvement isn't linear! Try not to get too frustrated and learn to trust the process. You will get better at drawing, even if it doesn't feel that way.
Happy drawing!
This community member feels the lesson should be marked as complete.
In order for the student to receive their completion badge, this critique will need 2 agreements
from other members of the community.
The recommendation below is an advertisement. Most of the links here are part of Amazon's affiliate program (unless otherwise stated), which helps support this website. It's also more than that - it's a hand-picked recommendation of something I've used myself. If you're interested,
here is a full list
.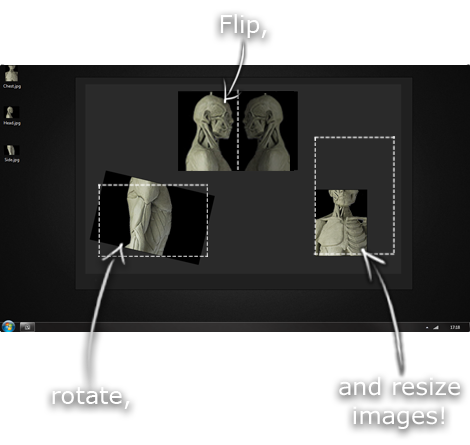 PureRef
This is another one of those things that aren't sold through Amazon, so I don't get a commission on it - but it's just too good to leave out. PureRef is a fantastic piece of software that is both Windows and Mac compatible. It's used for collecting reference and compiling them into a moodboard. You can move them around freely, have them automatically arranged, zoom in/out and even scale/flip/rotate images as you please. If needed, you can also add little text notes.
When starting on a project, I'll often open it up and start dragging reference images off the internet onto the board. When I'm done, I'll save out a '.pur' file, which embeds all the images. They can get pretty big, but are way more convenient than hauling around folders full of separate images.
Did I mention you can get it for free? The developer allows you to pay whatever amount you want for it. They recommend $5, but they'll allow you to take it for nothing. Really though, with software this versatile and polished, you really should throw them a few bucks if you pick it up. It's more than worth it.
Part One: The Basics

An overview of basic skills - both technical and conceptual - with exercises that you will incorporate into your regular warmups for a long time to come. No matter how skilled or experienced you are, start at Lesson 0.

Challenges and Drills

A series of drills that fit into the lessons at various times. These should not all be completed after lesson 2, but rather will be listed as recommended next steps or prerequisites as you follow the numbered lessons in order.

Part Two: Constructional Drawing

An exploration of how complex objects can be broken down into their fundamental components, then rebuilt from simple forms. We look at this concept of constructional drawing by applying it to many different topics - the focus is not on learning how to draw that specific subject matter, but rather to tackle construction from different perspectives.