Lesson 4: Applying Construction to Insects and Arachnids
8:12 PM, Wednesday June 2nd 2021
11:46 PM, Thursday June 3rd 2021
Starting with your organic forms with contour lines, these are coming along quite well. You're clearly striving to stick to the characteristics of simple sausages here, but there are some occasions where you drift away from them ever so slightly - like where you end up with ends that are a little more stretched out, perhaps slightly different in size, etc. You're very close, so it's just something to keep in mind - always aim for your ends to be circular in shape, and avoid any widening through the midsection.
Moving onto your insect constructions, overall you are certainly moving in the right direction, but there are a handful of things I'd like to point out to keep you on the right track:
I've shared quite a few points here for you to keep in mind, but all in all I do think your work is coming along nicely. I'll mark this lesson as complete, and leave you to apply what I've stated here in the next one.
Next Steps:
This critique marks this lesson as complete.
The recommendation below is an advertisement. Most of the links here are part of Amazon's affiliate program (unless otherwise stated), which helps support this website. It's also more than that - it's a hand-picked recommendation of something I've used myself. If you're interested,
here is a full list
.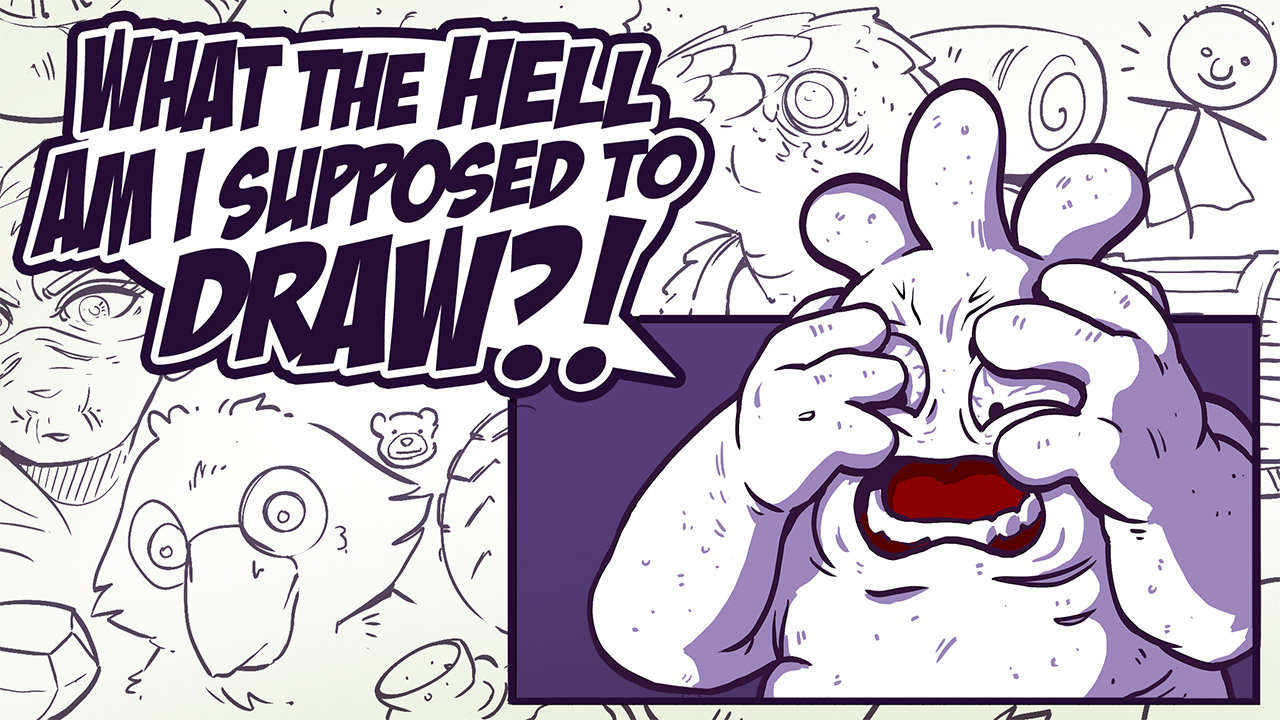 The Science of Deciding What You Should Draw
Right from when students hit the 50% rule early on in Lesson 0, they ask the same question - "What am I supposed to draw?"
It's not magic. We're made to think that when someone just whips off interesting things to draw, that they're gifted in a way that we are not. The problem isn't that we don't have ideas - it's that the ideas we have are so vague, they feel like nothing at all. In this course, we're going to look at how we can explore, pursue, and develop those fuzzy notions into something more concrete.
Part One: The Basics

An overview of basic skills - both technical and conceptual - with exercises that you will incorporate into your regular warmups for a long time to come. No matter how skilled or experienced you are, start at Lesson 0.

Challenges and Drills

A series of drills that fit into the lessons at various times. These should not all be completed after lesson 2, but rather will be listed as recommended next steps or prerequisites as you follow the numbered lessons in order.

Part Two: Constructional Drawing

An exploration of how complex objects can be broken down into their fundamental components, then rebuilt from simple forms. We look at this concept of constructional drawing by applying it to many different topics - the focus is not on learning how to draw that specific subject matter, but rather to tackle construction from different perspectives.