3:05 PM, Monday July 13th 2020
Hi
Arrows : Your arrows are wobbly. Try going with a faster, more confident, line. Use the ghosting method before doing them. You can add more superimposed streamlines in your warm ups, especially curved lines. Also, as the arrows get narrower, they should get closer and closer (go see first image of lesson 2).
Organic forms : They are solid. Though the degree of ellipses and contour lines should vary a lot more.
Textures : In the texture analysis, the one on the bottom of the page seems to be focused on contours more than cast shadows. The ones on the organic forms warp well around them, but you could try going for a better gradient, like in the last box of the texture analysis exercice. It makes of a better image and could save you time.
Intersections : In the form intersections, you have good intersection. Some of the lines are wobly and a lot of the line wieght stops in the middle of the line. The ghosting method should be used with all lines, and all of them should be traced in a confident way. Line weight aren't exception. Your organic intersection are good, but the cast shadows have wobbly edges. Try tracing the edges in a confident manner, using the ghosting method. Then you can fill them in carefully.
Overall if I say you have a weakness it would be the wobbly lines. Don't forget the priority here. First, make them strait and confident. Second, make them hit the mark. Third, don't make them overshoot. I feel you are sacrificing the first priority for the second. Try to get more comfortable with confident lines using ghosted planes and superimposed lines in warm ups. You will have a second chance for the arrows in the lesson 3. Continue your hard work!
Next Steps:
You can start the lesson 3.
This community member feels the lesson should be marked as complete, and 2 others agree.
The student has earned their completion badge for this lesson
and should feel confident in moving onto the next lesson.
The recommendation below is an advertisement. Most of the links here are part of Amazon's affiliate program (unless otherwise stated), which helps support this website. It's also more than that - it's a hand-picked recommendation of something I've used myself. If you're interested,
here is a full list
.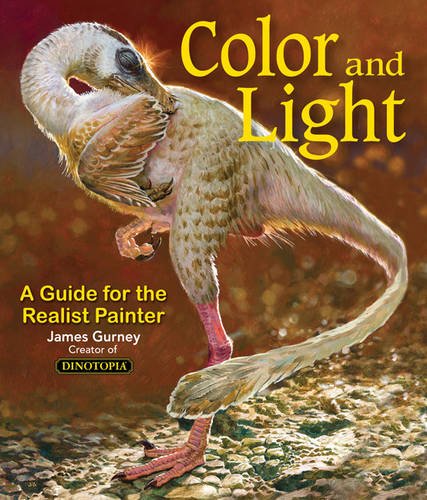 Color and Light by James Gurney
Some of you may remember James Gurney's breathtaking work in the Dinotopia series. This is easily my favourite book on the topic of colour and light, and comes highly recommended by any artist worth their salt. While it speaks from the perspective of a traditional painter, the information in this book is invaluable for work in any medium.
Part One: The Basics

An overview of basic skills - both technical and conceptual - with exercises that you will incorporate into your regular warmups for a long time to come. No matter how skilled or experienced you are, start at Lesson 0.

Challenges and Drills

A series of drills that fit into the lessons at various times. These should not all be completed after lesson 2, but rather will be listed as recommended next steps or prerequisites as you follow the numbered lessons in order.

Part Two: Constructional Drawing

An exploration of how complex objects can be broken down into their fundamental components, then rebuilt from simple forms. We look at this concept of constructional drawing by applying it to many different topics - the focus is not on learning how to draw that specific subject matter, but rather to tackle construction from different perspectives.