6:58 AM, Wednesday July 14th 2021
Hey Tiamal! Good job on finishing the challenge!
Linework
The first that struck me when i opened your submission was how clean your linework is. You clearly took your time with each line, used the ghosting method- Great job!
Box Construction
You've done well with extending your lines throughout the challenge, I don't see any missed extensions or ones that are in the wrong direction, good work.
Your convergences are coming along nicely! You seem to understand that your lines are meant to converge, never diverge or be parallel.
As for the foreshortening, I see you kinda lean onto more dramatic foreshortenings, very few shallow ones. Make sure you get some practice with shallow foreshortening too.
Orientation- You tend to draw a lot of boxes in the same kind of orientation. When drawing the initial Y the lines can have any lengths, same with the angles as long as they are over 90 degrees. Check this diagram out, but don't copy it the boxes in it, you still need to use your imagination.
With all that said...
Next Steps:
...I think your boxes are coming along great! Feel free to move on to lesson 2.
Make sure to add this to your pool of warm-up exercises, make sure to vary your foreshortening when you do.
Congratulations on conquering the 250 Boxes Challenge!
This community member feels the lesson should be marked as complete, and 2 others agree.
The student has earned their completion badge for this lesson
and should feel confident in moving onto the next lesson.
7:57 AM, Wednesday July 14th 2021
Thank you for the critique!
8:13 PM, Thursday July 15th 2021
No problem, was a pleasure.
The recommendation below is an advertisement. Most of the links here are part of Amazon's affiliate program (unless otherwise stated), which helps support this website. It's also more than that - it's a hand-picked recommendation of something I've used myself. If you're interested,
here is a full list
.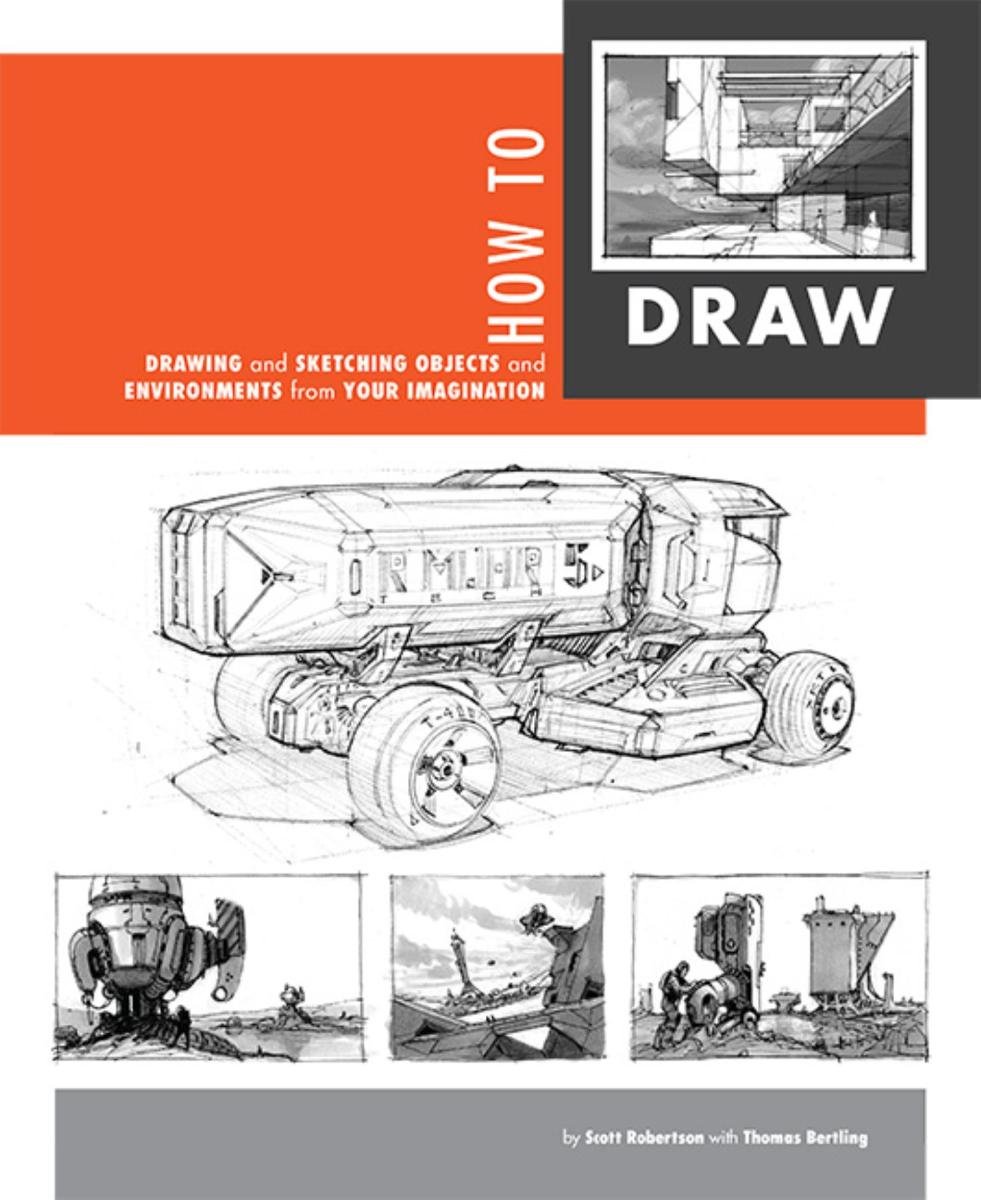 How to Draw by Scott Robertson
When it comes to technical drawing, there's no one better than Scott Robertson. I regularly use this book as a reference when eyeballing my perspective just won't cut it anymore. Need to figure out exactly how to rotate an object in 3D space? How to project a shape in perspective? Look no further.
Part One: The Basics

An overview of basic skills - both technical and conceptual - with exercises that you will incorporate into your regular warmups for a long time to come. No matter how skilled or experienced you are, start at Lesson 0.

Challenges and Drills

A series of drills that fit into the lessons at various times. These should not all be completed after lesson 2, but rather will be listed as recommended next steps or prerequisites as you follow the numbered lessons in order.

Part Two: Constructional Drawing

An exploration of how complex objects can be broken down into their fundamental components, then rebuilt from simple forms. We look at this concept of constructional drawing by applying it to many different topics - the focus is not on learning how to draw that specific subject matter, but rather to tackle construction from different perspectives.